Join us at the RBR Rally this year to meet a lot of great recumbent riders and try out some of our floor stock of bikes and trikes from AZUB, Catrike, MetaBikes, and a wide range of products from Performer, such as…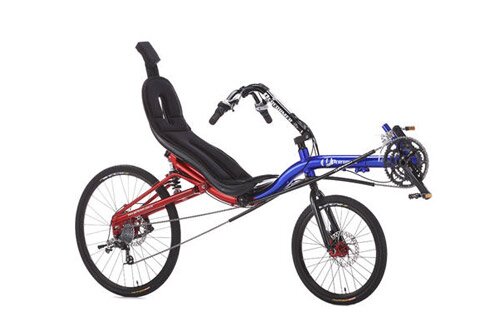 Goal-X
The Performer Goal-X brings you the comfort of rear suspension and the control of over seat steering. It is available in a variety of configurations, including dual 26 USS, but our initial shipment is of the 26/20 OSS variety.
X-Low S
The X-Low S is for those who crave aerodynamics and the ability to use their arm as a kickstand at stops. The X-Low S is built for speed with its low center of gravity, hardshell seat, extremely low seat angle, and mantis steering configuration.
Toscana
The Toscana is a capable touring bike with a 20/26 wheel configuration, which means easy in, easy out. The Toscana features above seat steering and an upright seat angle for visibility in traffic.