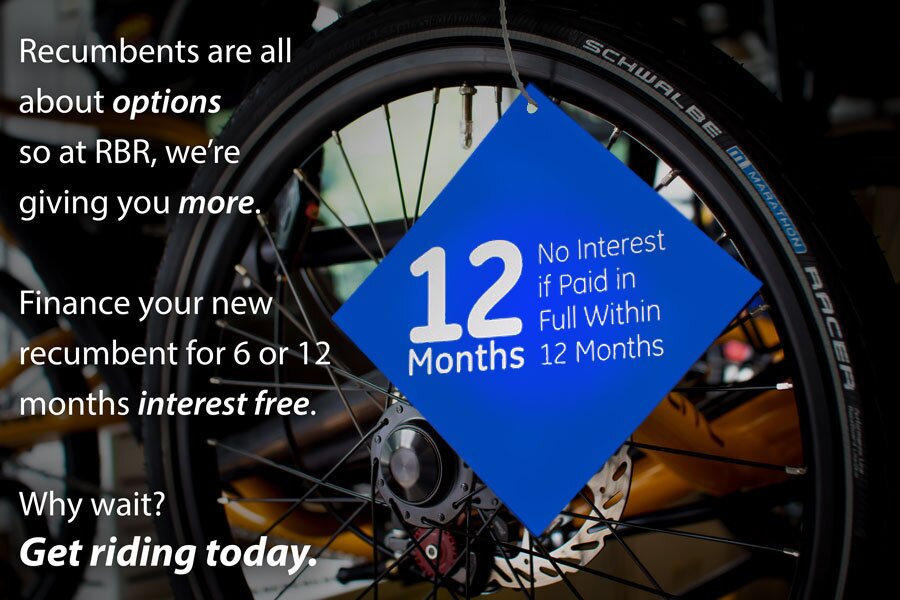 The recumbent that's perfect for you isn't always the recumbent that's perfect for your bank account. To help you get that perfect recumbent, RBR now offers interest free financing through Synchrony Financial for qualified buyers. You can choose from either 6 or 12 months of 0% interest financing on any purchase.
This is a deferred interest program. To avoid paying interest, the entire balance must be paid off, in full, before the end of the promotional period, otherwise all deferred interest will be assessed.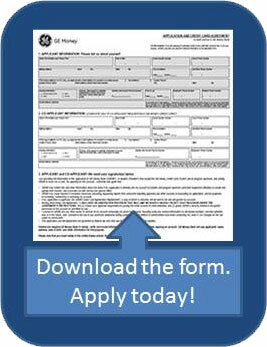 To apply, either call 814.234.4636 and complete your application over the phone or download and complete the Synchrony application, then email it to sales@rbr.info. To fill in the PDF form, click "Sign" and "Add Text" in Adobe Acrobat Reader. Then save the completed form and attach it to your email. We'll give you a call to verify your information and then process your application.
In no time at all, you could be off and riding on your new recumbent. We look forward to helping you do just that!
Some advantages of Synchrony financing are:
Extended, Flexible Financing not available with normal bank cards.
Customers can enjoy flexible payment options to fit nearly every budget.
There are no annual fees.
A simple application and quick approval process make it easy for customers to apply today and buy today.
NO Interest Charges if purchase is paid in full when due.
Purchases don't tie up other credit cards.
NO Application Fee, NO Transaction Fee, NO Annual Fee, NO Money Down, and NO Prepayment Penalties.
Access to Synchrony's 24-hr Account Information & Online Payments.
Optional Payment Coverage to help protect credit card balance in the event of unforeseen circumstances.